TTN VF Fruits and Vegetables---Committed to Better Health
Low temperature vacuum fried vegetables are becoming a trend in the world for it is a green and healthy revolution that will be in the food field, and its technology is advantageous in many aspects, such as low fat, no additive, many harmful chemicals will not be for the low temperature, and it is tasty and nutritious as well as healthy so that our products especially snacks are quite popular nowadays.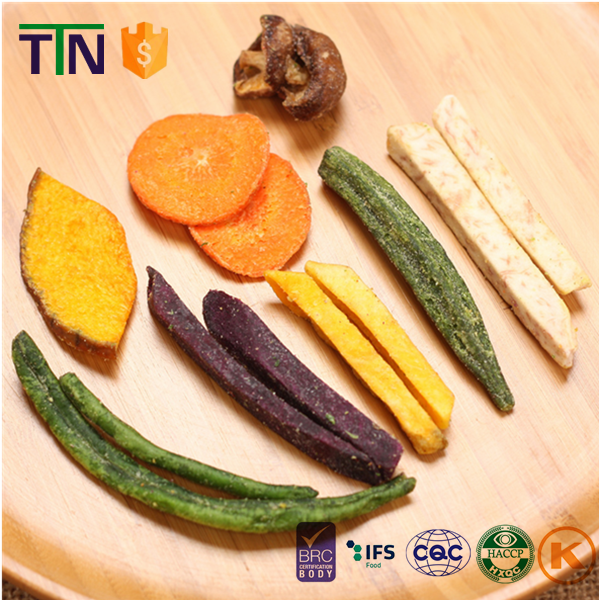 China is a vegetable and fruit garden, so materials here are quite rich, and we make good use of it to produce our own brand products which have been popular around the world , now we have VF Okra, VF green beans, VF apple, VF yellow peach, VF pumpkin, VF potato, VF sweet potato, VF purple potato, VF carrot, VF lotus root, VF green radish, VF red radish, VF onion, VF red onion, VF broccoli and so on.
We are a cooperative team, and we employ excellent experts and technicians from all over the world , what is more, we introduced advanced technology to our factory, so surely assured our quality.