A variety of taste experience
Freeze-dried fruit always following your life.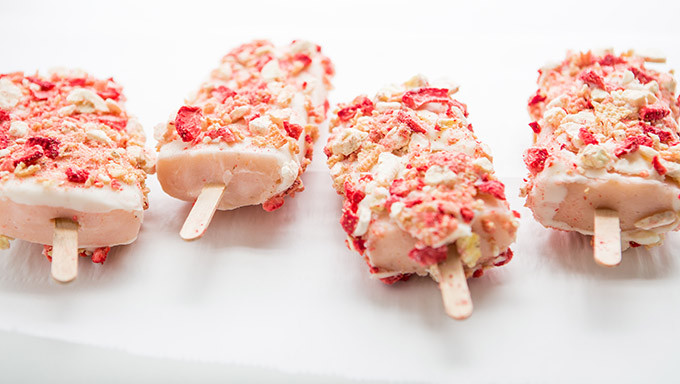 Snack
We love to just eat the fruit straight instead of fruit snacks, and they are a much healthier snack.
Chocolate
Freeze-dried fruit coated chocolate. Atually, if you want to match chocolate or truffle with the FD fruits, the strawberry, blueberry, raspberry, cherry or blackberry is more suitable, when we taste the chocolate, not only can they taste the sweet of chocolate, the aroma and flavor of fruits can be reserved, it is amazing.
Ice cream

All kinds of ice cream makes people full of praise,FD fruit gives you a different visual and taste experience.
Baking
Adding freeze dried fruits to baking is so easy. You can add them to muffins, pies and more.
Cereals
Try adding some of your freeze dried fruits to oatmeal, cereals, pancakes or any other breakfast foods. Add the fruit dry and let the liquid of the cereals hydrate the fruits.
Sypups/Jams
Freeze dried fruit is great for making syrups and jams. When you have some freeze dried fruit powder, consider using it to make your own quick jams like this.
Smoothies

One of our favorite ways to use freeze dried fruit is in smoothies. It's fun to add a whole assortment of fruits to any smoothie and because they are dry, you can use ice as the liquid and make them nice and cold without having the water from the fruit as well. This makes a thicker smoothie.