Dear everyone,

It seems that new year time is here once again, and it is time again to bring in the New Year. We wish you happiness and prosperity in the year ahead.
New Year comes but once a year. But when it comes it brings good cheer. May the bright and festive glow of New Year candle warm the days all the year through.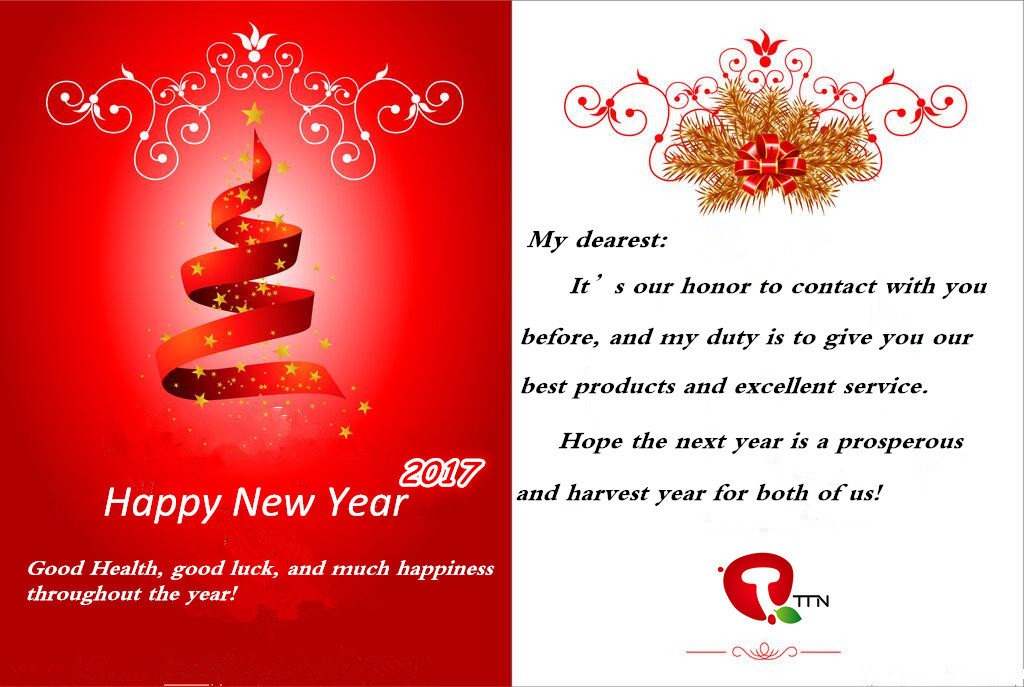 In the past year, we TTN thank you for your support and help. Along the way the wind and rain, thank you for your company.
We are very concerned about customer relationships, we provide the best quality products and the best service.Look forward to more friendly cooperation!

Much joy to you in the up coming year. May the warmest wishes, happy thoughts and friendly greetings come at New Year and stay with you all the year through.