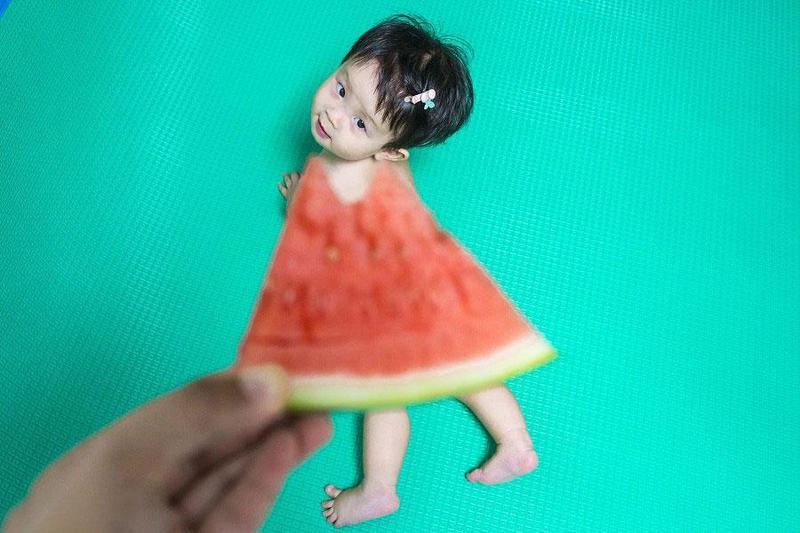 A baby poses with a cut-up slice of watermelon shaped like a dress at Guangzhou University Town in south China's Guangdong province, July 7, 2017. (Photo/VCG)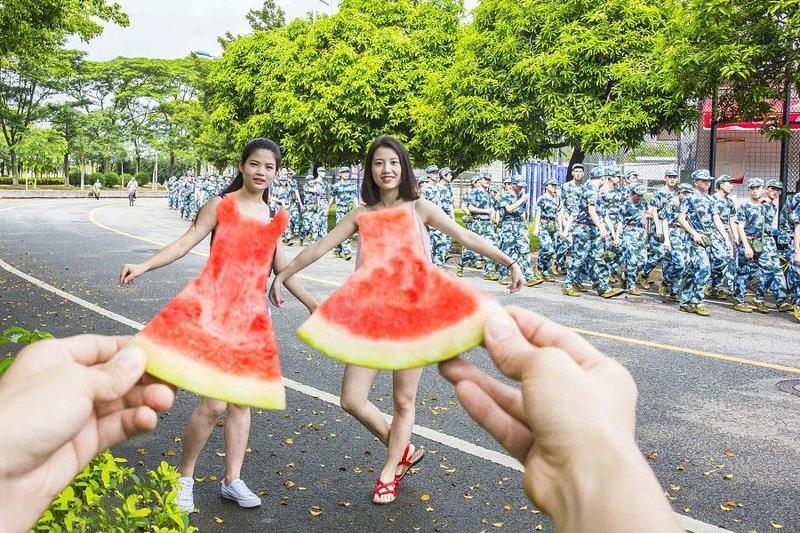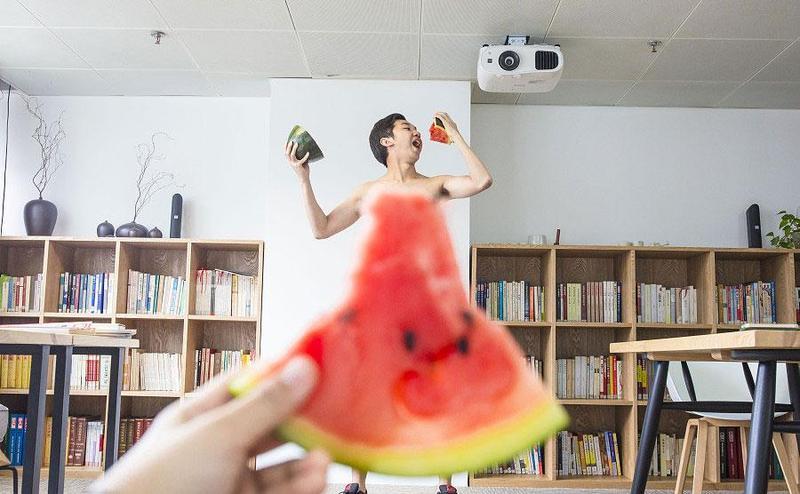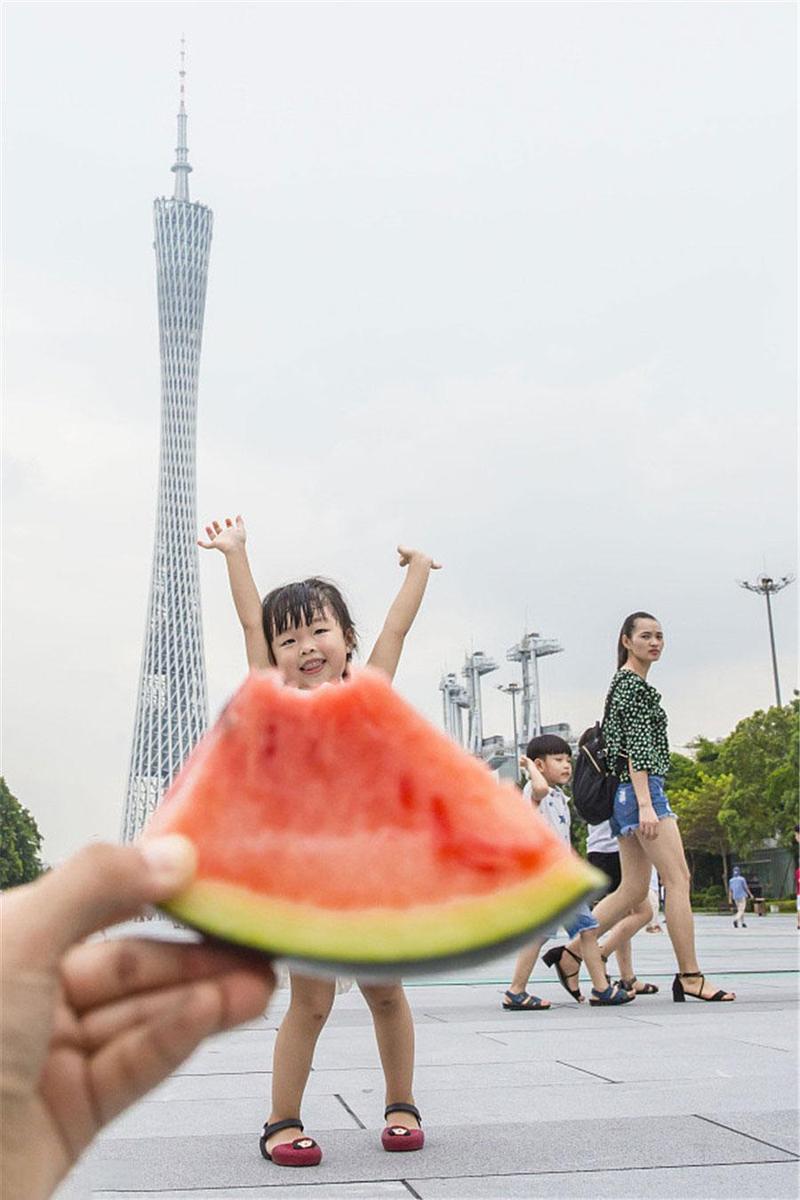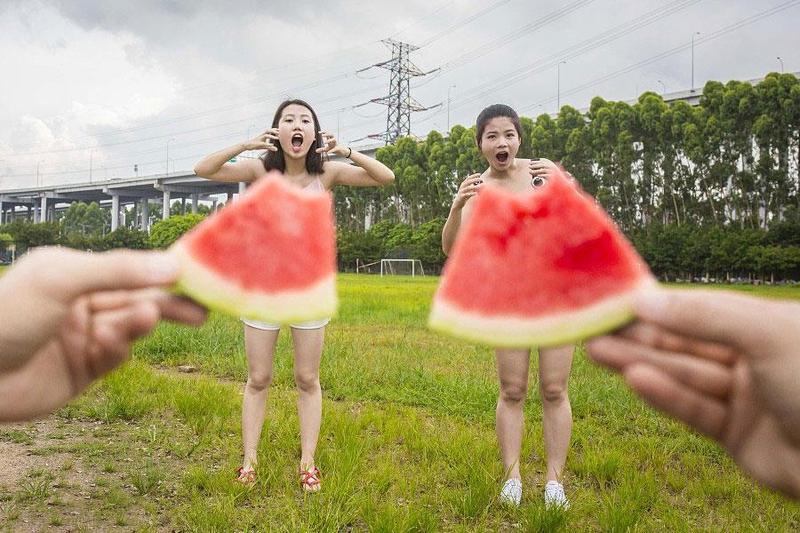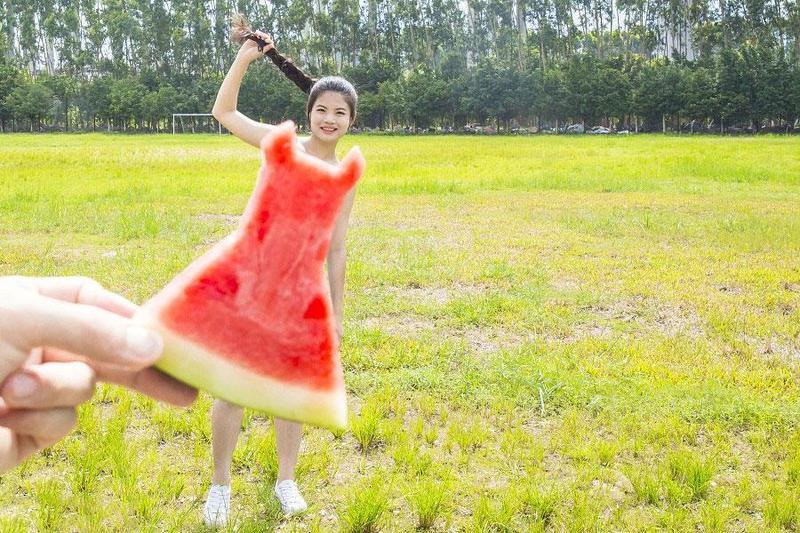 The weather is too hot, the summer snack of good snacks to eat freeze dried fruit .

The above news content from China Daily.