Have you fallen for China with your stomach? Chances could be high, as the country is known for its agricultural heritage and food culture.
Tea took 22 spots out of the top 50 most popular Chinese agriculture products, according to findings by Zhejiang University and e-commerce behemoth Alibaba's research arm.The ranking is compiled according to brand awareness, popularity and customer satisfaction, the research report said. Fruits and vegetables held 12 and 5 spots respectively, while traditional Chinese medicine contributed to five of the best-known products. Here let's take a look at the top 10 Chinese "celebrity" agriculture products.
10. Tanyang black tea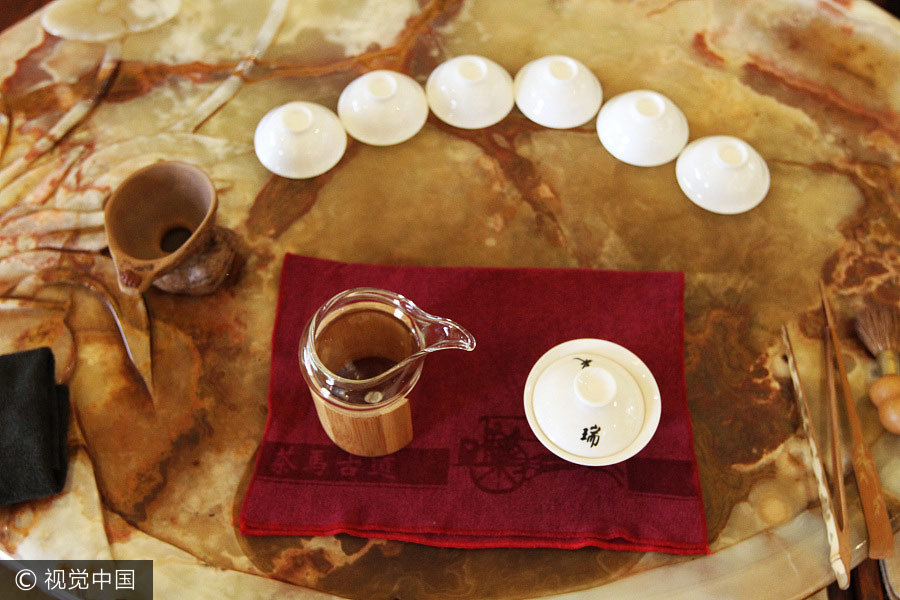 A tea set is on display at a tea museum in Fujiang province. Fujian's Tanyang village has a long history of growing black tea since the Qing Dynasty (1644-1911). [Photo/VCG]

9. Xinyang maojian tea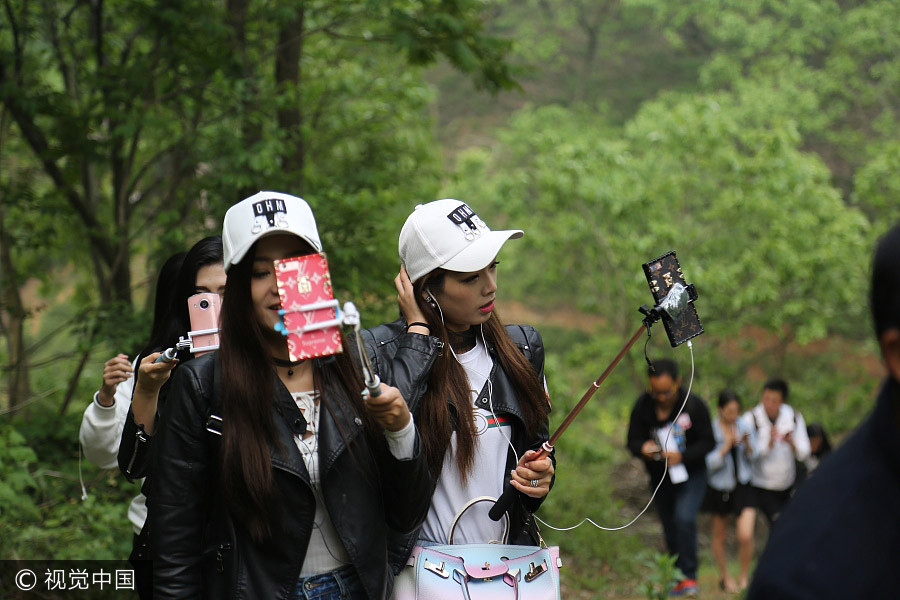 Nine online celebrities visit tea gardens in Xinyang city, Henan province, to promote Xinyang maojian tea on their live broadcasts, April 26, 2017. [Photo/VCG]

8. Anji white tea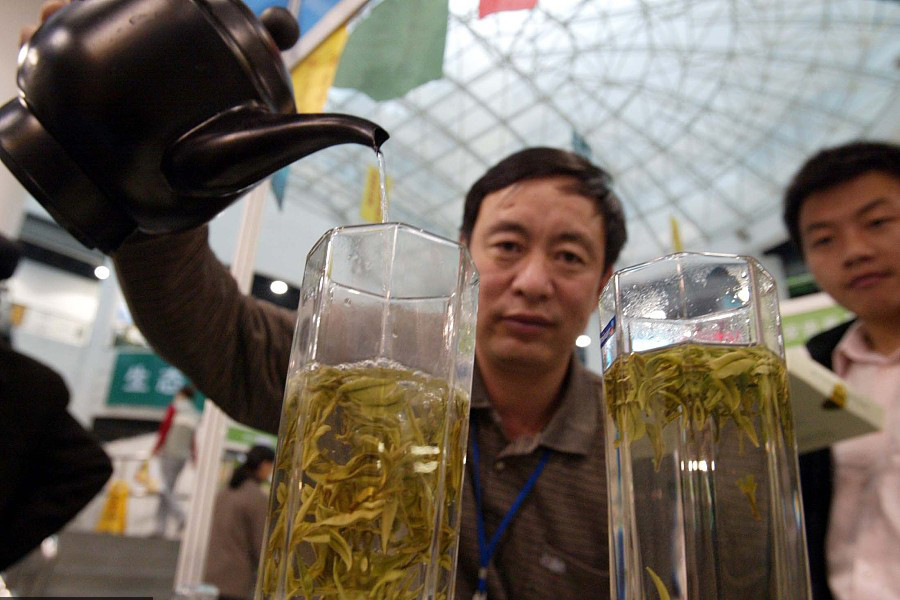 A staff member pours Anji white tea for visitors at an exhibition in Shanghai. [Photo/VCG]

7. Fenghua peaches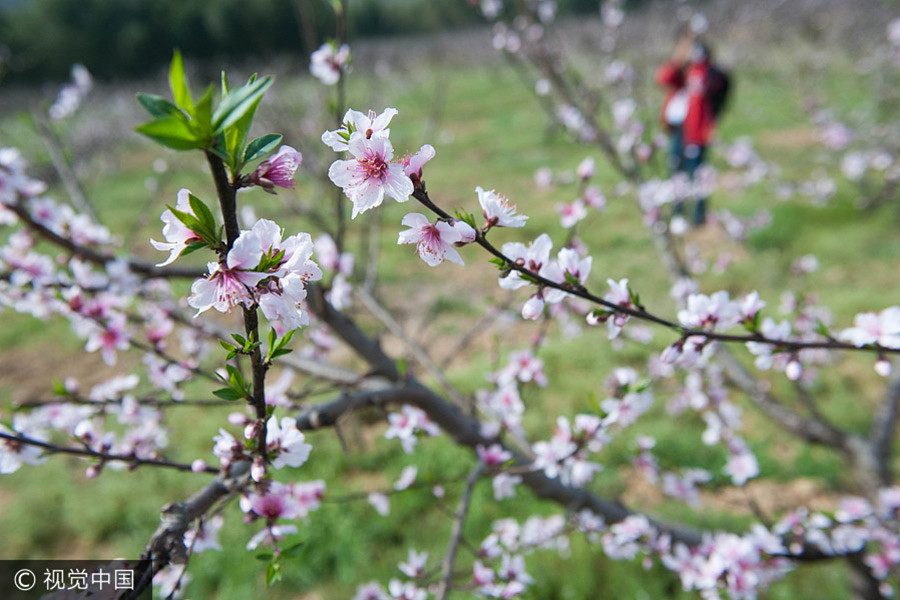 The peach trees in Fenghua county, Zhejiang province, are in full blossom, March 15, 2016. The county is well-known for growing peaches. [Photo/VCG]

6. Xinhui dried orange peels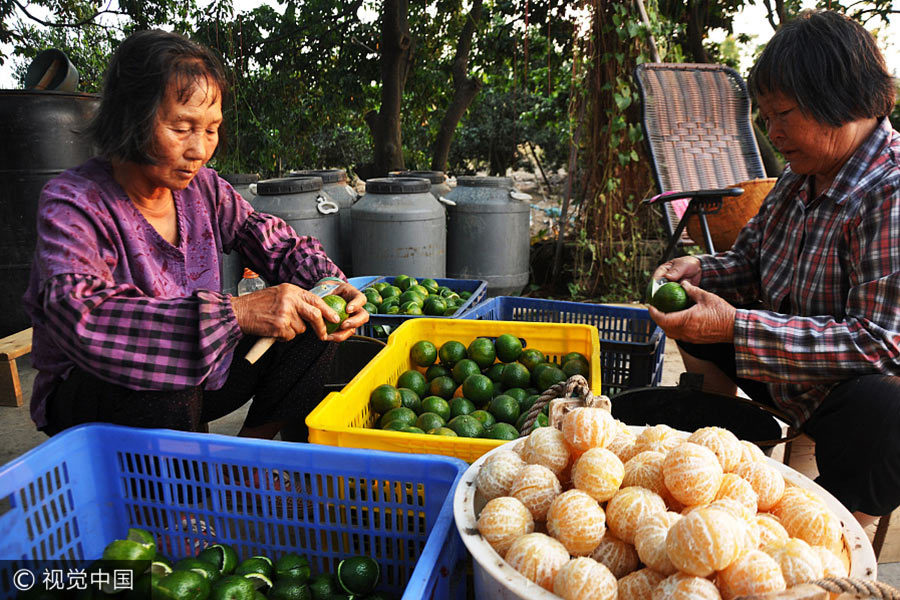 Two villagers peel baskets of oranges at a county in Guangdong province, Oct 18, 2014. According to traditional Chinese medicine, dried orange peels can treat loss of appetite and help clear throats. [Photo/VCG]

5. Zhongning medlar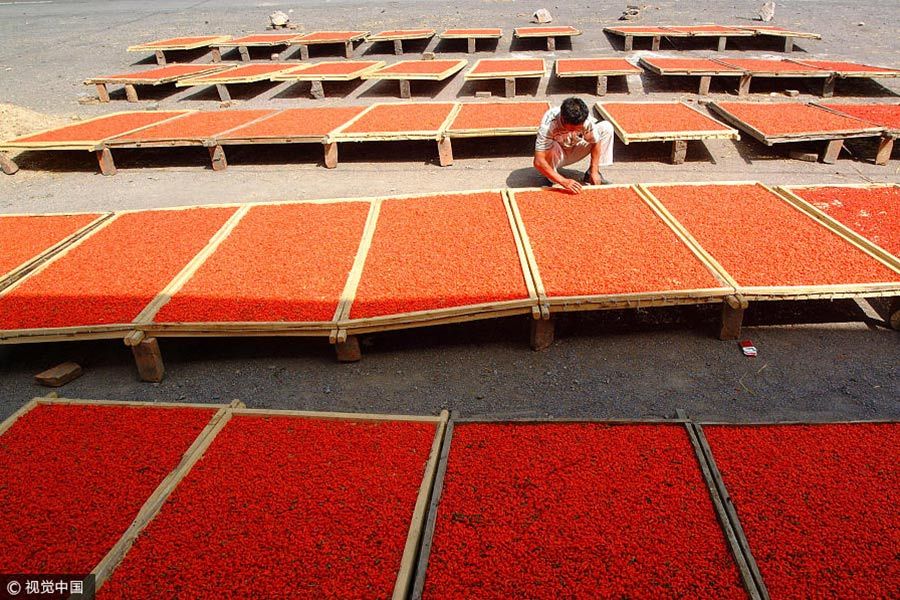 A villager of Zhongning county, Ningxia Hui autonomous region, collects medlar. [Photo/VCG]

4. Fuding white tea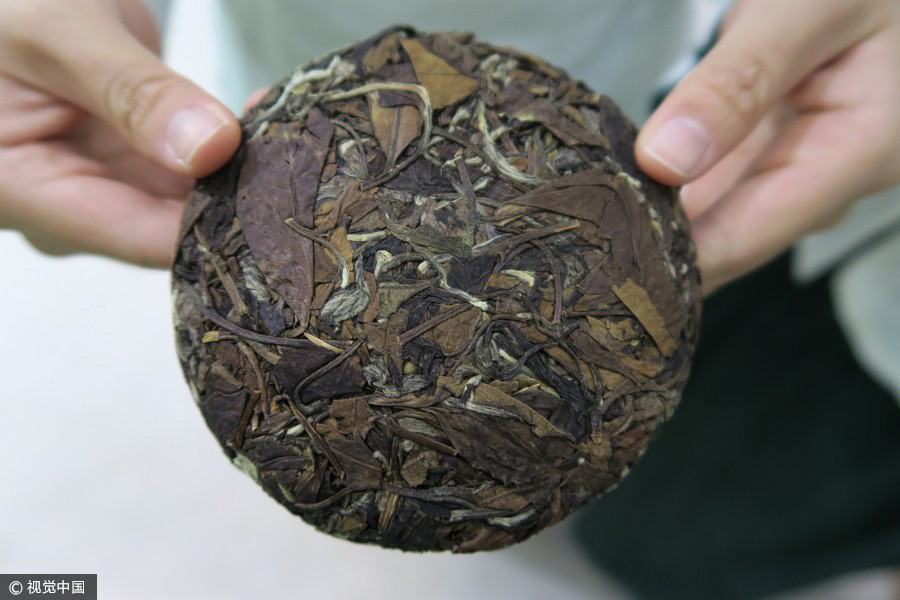 Fuding white tea is on display at an exhibition in Shenzhen, Guangdong province, Dec 19, 2014. The province's Fuding county is known for its white tea. [Photo/VCG]
3. West Lake longjing tea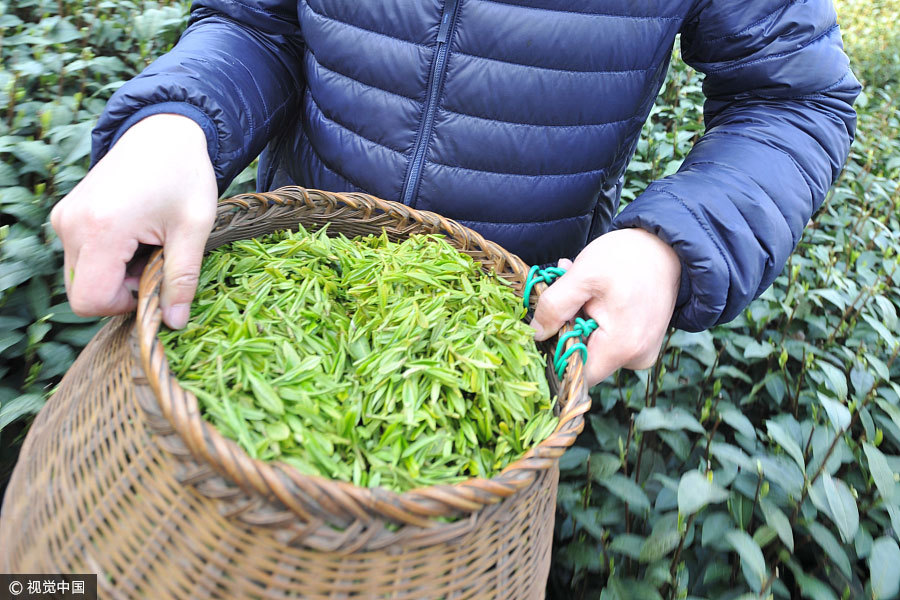 A farmer carries a basket of longjing tea at a tea garden close to West Lake in Hangzhou, Zhejiang province, April 3, 2017. [Photo/VCG]

2. Pu'er tea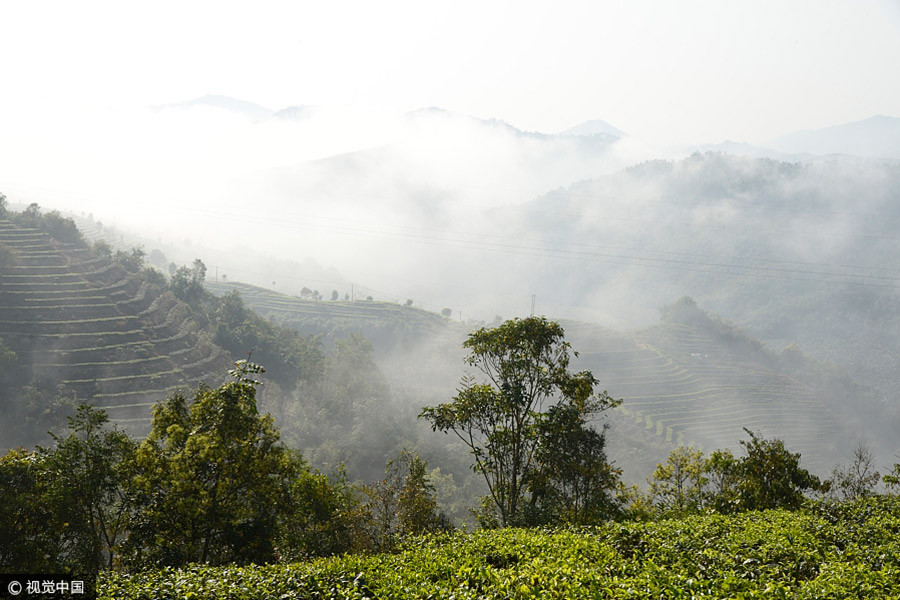 1. Hami melon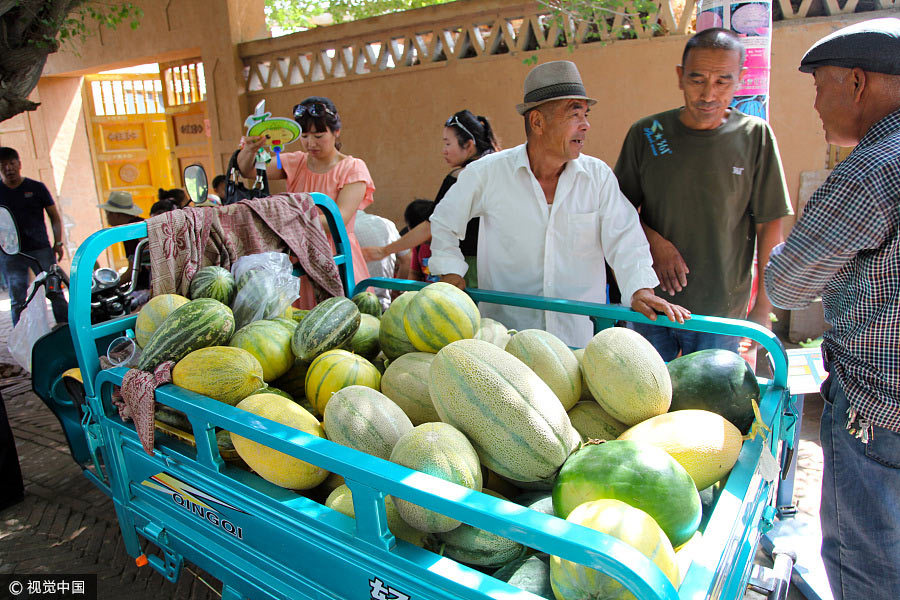 Tourists walk past a stall selling hami melons in Xinjiang Uygur autonomous region, the origin location of the fruit, July 9, 2016. [Photo/VCG]

The above news content from China Daily.