A public welfare train commuting between Guiyang and Yuping in Guizhou province carries the dreams of fortune for local people farmers in the region.
Though the train runs slowly, ticket prices have never increased in 20 years, providing a great convenience for local farmers who travel the rails daily to sell homegrown products in Guizhou's larger cities, such as Guiyang and Kaili and bring back home life necessities.
The staff on the train also shares the prices of different vegetables and their current market demand with farmers in order to assist them in their endeavors.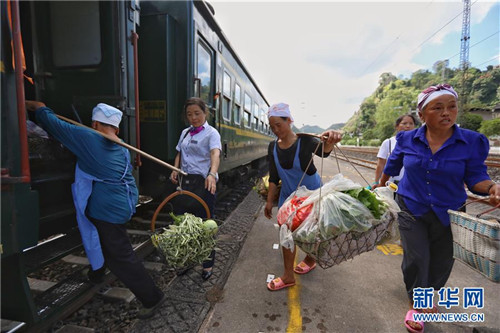 Women of the Miao ethnic group carrying vegetables onboard the train on Sept 27. [Photo by Liu Xu/xinhuanet.com]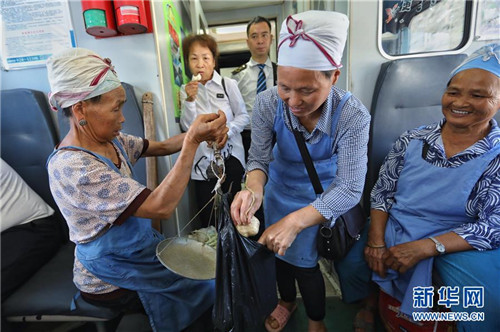 Miao women sell vegetables on the train. [Photo by Liu Xu/xinhuanet.com]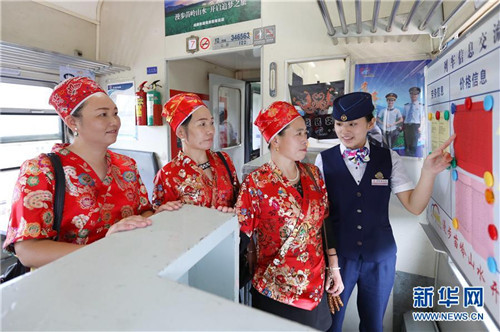 A train attendant shares market information with passengers. [Photo by Liu Xu/xinhuanet.com]

The above news content from China Daily.