Advantage of FD fruit
1. Made from IQF fruit, without any additives, 100% natural and safe
2. Low calorie, no sugar, no fat, taste crispy, instead of other fat snacks, bring you health and help to control you1. Made from IQF fruit, without any additives, 100% natural and safer weight.
3. Usage range is wide, can help you get more clients and market.
4. Keeps original color and flavor, nutrition,taste crispy, make your product more beautiful and add rich feelings.
5. Shelf life long to 18 month, help you save money.
6. Moisture less then 5%, very light, less weight can make your packages very full.
Health benefits of kiwi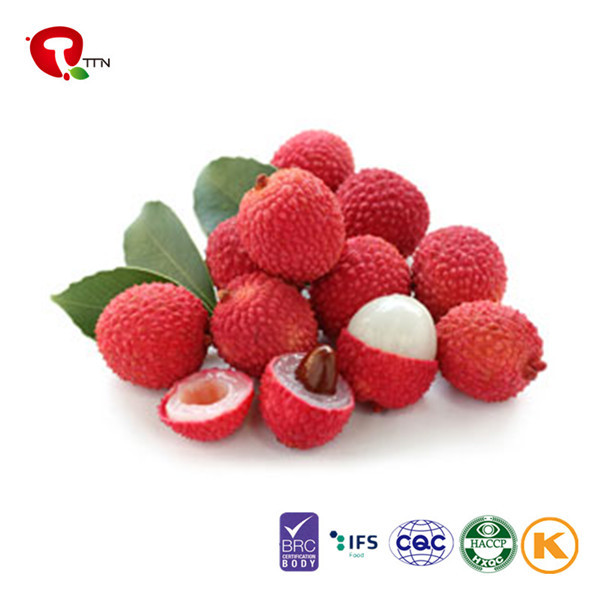 1. Lychee contains quercetin, a powerful antioxidant with anti-inflammatory properties, cancer-fighting heart-healthy kaempferol and more.

2. The flavonoids, fiber and antioxidants in lychees may support heart health.

3. The nutrients in lychee, including magnesium, copper, iron, vitamin C, manganese and folate, are required for blood circulation and formation.

4. Lychees have one of the highest concentrations of polyphenols among fruits.

5. Flavanol-rich lychee fruit extract (FRLFE), which is primarily derived from lychee fruit, has potent anti-inflammatory benefits.
6. One of the most prominent nutrients in lychee fruit is vitamin C. Vitamin C has numerous functions in the human body, including acting as an essential cofactor in enzymatic reactions.