Advantage of FD fruit
1. Made from IQF fruit, without any additives, 100% natural and safe
2. Low calorie, no sugar, no fat, taste crispy, instead of other fat snacks, bring you health and help to control your weight.
3. Usage range is wide, can help you get more clients and market.
4. Keeps original color and flavor, nutrition,taste crispy, make your product more beautiful and add rich feelings.
5. Shelf life long to 18 month, help you save money.
6. Moisture less then 5%, very light, less weight can make your packages very full.
Health benefits of raspberry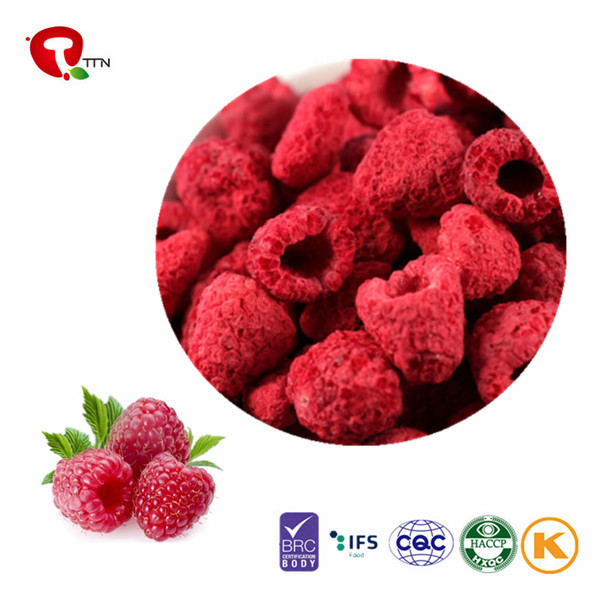 1.Memory improvement, decrease the decline in cognitive ability related to aging.
2.To suppress the inflammation that may lead to cardiovascular disease.
3.Raspberries contain powerful antioxidants that work against free radicals, inhibiting tumor growth and decreasing inflammation in the body.
4.Any plant food with skin has lots of fiber - and raspberries have lots of skin! Eating high-fiber foods help keep blood sugar stable.
5.The fiber and water content in raspberries help to prevent constipation and maintain a healthy digestive tract.
6.Foods high in vitamin C like raspberries have been shown to help keep eyes healthy by providing protection against UV light damage.